Patricia and Misty Spann were married on March 26, 2016.
Court records say Patricia Spann had convinced Misty Spann that their marriage was legal — even though they're biologically related. Patricia, 44, is Misty's mother.
Both women were arrested and charged with incest in September 2016, six months after they got married. On Tuesday, Misty Spann, 26, pleaded guilty to incest.
Patricia Spann's complicated relationship with her children drew scrutiny in August 2016, after a child welfare investigator found that she and Misty Spann, who were living in Duncan, Ok., may have been having an incestuous relationship.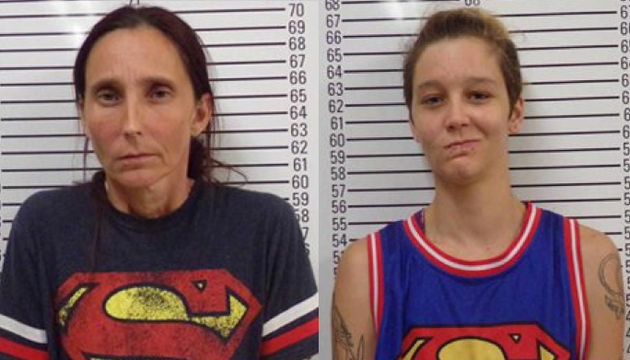 Patricia Spann told the child welfare investigator with the state's Department of Human Services that she had three children from a previous marriage: daughter Misty and two sons, according to an affidavit.
Spann had long since lost custody of her children, who were adopted by their paternal grandmother.
She had no contact with any of her children until about two years ago, when she and Misty Spann reunited and "hit it off," she told the investigator, the affidavit said.
Patricia Spann also said she "had looked into" the laws and concluded that marrying her daughter is not illegal because her name is no longer listed on the birth certificate.
A police investigator found that Misty Spann's birth record with the state's Office of the Inspector General lists her paternal grandmother as her birth mother. Police believe the record was changed after Spann's children were adopted.
However, Misty Spann's original birth certificate from the hospital where she was born lists Patricia Spann as her birth mother, according to the affidavit.
Patricia Spann also was not using the same last name as her daughter. She was identified as Patricia Ann Clayton on the marriage licence, which the two obtained from a neighbouring county.
Please share, follow and like us: